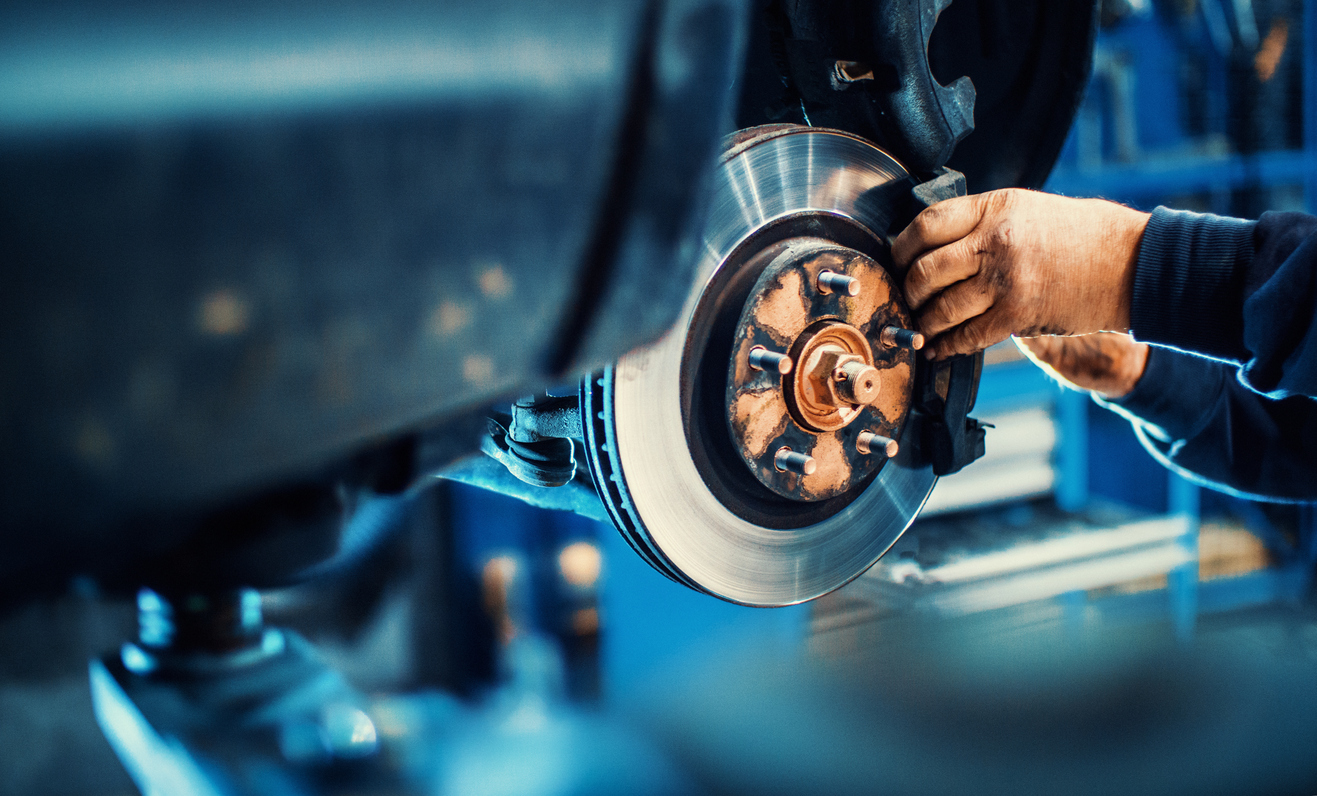 Brake Service in Beaumont, Texas
You can't take chances with road safety. That's why it's so important for your vehicle's most important safety system to be in prime working order. We're talking about the brakes, of course, your first line of defense out on the roads of Beaumont, Nederland, and Port Arthur. And if it's been a while since you've had yours inspected or serviced, don't wait another day.
Kinsel Lincoln has a top-quality service center where our professional technicians can perform brake service on any type of vehicle of any make or model. They will inspect your brakes, offer recommendations, and then get the work done to the highest of standards.
Even more appealing for those who don't think of a trip to the car shop as their idea of a good time: Service at Kinsel Lincoln is quick, convenient, and easy on the budget. We even offer an array of service coupons that can give you valuable savings in addition to our everyday low service prices.
At the end of the day, it's about your safety as well as that of your passengers and other drivers on the road. Do your part to keep everyone well protected by ensuring that your vehicle's brakes are in peak condition.
Why Are my Brakes Making a Grinding Brake Noise?
How to Tell If Your Brakes Need Service
It's important to be on alert if anything about your car seems different from its norm or not quite right. You will never regret taking your vehicle in for a quick inspection to see if your suspicions are valid. Even if one of Kinsel Lincoln's experts gives you the all-clear, you'll gain an extra measure of confidence and peace of mind behind the wheel.
Still, there are certain telltale signs and symptoms of brakes that need service. If you notice any of the following, get to Kinsel Lincoln's service center as soon as you can and have them checked out:
Decreased brake responsiveness
Squeaking, squealing, or screeching noise
Shaking or vibrating when decelerating
Grinding sound or sensation when you press on the brake pedal
All of the above are strong indicators that your brakes may need service, so turn to Kinsel Lincoln's service center for quick and expert attention.
Schedule Brake Service at Kinsel Lincoln
Don't take chances with your brakes. With a small investment of time and money, you can get them back on track and ready to stop on a dime. Schedule service at Kinsel Lincoln today and trust our on-site brake experts to do what it takes to maximize your car's stopping power.